About Omniscient Investigations
The word omniscient means "all knowing" and it exemplifies the mission of the firm.
Contact Information
Telephone

716-465-0005

FAX

Available Upon Request

Postal address

66 Greenfield Street, Buffalo, New York 14214

Electronic mail

General Information: Bruce@OmniscientInvestigations.com or OmniscientInvestigations@Buffalo.com
Webmaster: BruceWagner@Buffalo.com
Founder & Owner - Bruce C. Wagner, LPI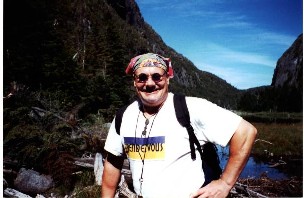 Founder Bruce Wagner at Avalanche Lake in the Adirondack Mountains of New York State. Photo by S. McMahon.
Founder and owner of Omniscient Investigations, Bruce Wagner is a Licensed Private Investigator in New York State, a notary public, trained ethnographer and accomplished skip tracer. He holds a Baccalaureate degree in Anthropology and Psychology from the University at Buffalo. He served over four years as Business Manager for another local private investigations firm prior to establishing OI. He is currently a member of Associated Licensed Detectives of New York State (ALDONYS), the National Association of Legal Investigators (NALI), the International Private Investigators Union (IPIU) and Buffalo Claims Association.
Business Manager - Susan R. McMahon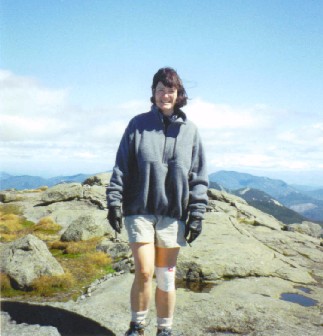 Business Manager Susan McMahon on the summit of Mount Marcy, the highest peak in the Adirondack Mountains in New York State. Photo by B. Wagner
Susan serves as the Business Manager at OI. She holds a Baccalaureate Degree from Buffalo State College and currently serves as a Staff Assistant at the University at Buffalo's School of Medicine. She is well-versed in medical privacy issues and information management.
Senior Investigator - Deanna Fera
Deanna is the senior investigator for Omniscient Investigations. She is currently a City of Buffalo Police Officer and is well versed in surveillance and investigative techniques.

Clients' Testimonials
Gary B. Storm, Attorney at Law hce@cybermesa.com - I approached Bruce Wagner of Omniscient Investigations because I was unable to contact a particular individual with whom I had entrusted the care of some very valuable property.

When I contacted Mr. Wagner for help, he immediately took control of the situation and discovered, in a methodical manner, the circumstances regarding the individual I needed to reach. Mr. Wagner learned of the most up-to-date contact information and financial circumstances about this person, eventually visited him at home, obtained his new E-Mail address, received his deepest apologies and a promise that he would respond to my messages, and learned that my property was in excellent condition.

The individual in question contacted me almost immediately. I have been in regular contact with him ever since.

I am a water-law attorney in New Mexico and I am a member of the bars of both New Mexico and New York. I have often relied upon the research of others and I value my own skills as a researcher. The investigative talents employed by Mr. Wagner are exemplary. I can, without qualification, recommend his services. Anyone who wishes to make further inquiries about Mr. Wagner's abilities is invited to contact me in person. The peace of mind that I have enjoyed as a result of Mr. Wagner's efforts has been invaluable.
Michael Kuzma, Attorney at Law

mkuzma@ch.ci.buffalo.ny.us

-

Omniscient Investigations offers a wide range of services. They do the job thoroughly, efficiently, and conscientiously.

The service I have received from Omniscient Investigations has been superb. With Omniscient Investigations you can rest assured that they will get it right the first time - - a rare commodity in today's world. Omniscient Investigations is the only firm I think of for my investigative and process-serving needs. I would recommend Omniscient Investigations to all of my colleagues without reservation.
H. Jeffrey Marcus, Attorney at Law

hmarcus@acsu.buffalo.edu

-

I'm a lawyer. I needed to locate an individual. I had no time to spare. I am fairly resourceful, but I could not find this person through the telephone directory, the internet or others who knew him. I called his last place of employ and was advised that they had no contact information. I then turned to Bruce Wagner and within hours he had located the person and advised me as to his contact information. I would not hesitate to make use of his services again and I would strongly recommend him to others.
Timothy E. Jennings, Attorney at Law

- Enclosed please find my check #xxxx in the amount of $xxx.xx as payment for the investigative work that you did for me in relation to the hit-and-run driver who damaged my car on x/xx/xx. As you can see, I have added an additional $100 over and above the amount that you billed me as my way of saying "Thank You" for the great job that you and your team did for me.

I received the report that you recently prepared for your investigation of the above-listed employment discrimination case. Please find the enclosed check as payment for your services per your invoice.
Thank you again for your outstanding work and another job well-done by Omniscient Investigations